The Spinnaker at Club Laiya - Preselling Condominium
Premium project of LandCo in Laiya Aplaya San Juan Batangas
The Spinnaker at Club Laiya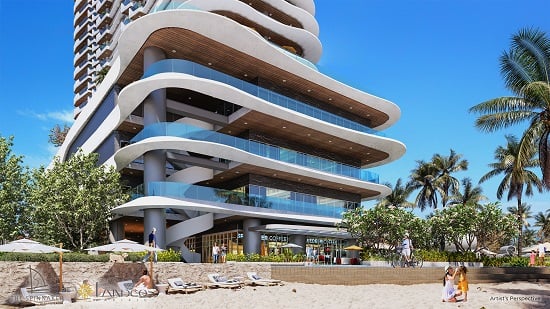 Project Type : Condominium
Listing Type : Preselling
Developer Name : LandCo
Units : Studio, 1BR, 2BR, 3BR
Price: ₱ 9,800,000 & Up
Address : Barangay Laiya Aplaya, San Juan, Batangas
Location : San Juan , Batangas PH The Spinnaker at Club Laiya LandCo The Spinnaker at Club Laiya The Spinnaker at Club Laiya LandCo The Spinnaker at Club Laiya San Juan
https://spinnaker.clublaiyabatangas.com
The resort-style Spinnaker at Club Laiya San Juan is soon rising on the pristine shores of San Juan in Batangas. The Spinnaker is a 22-story architectural marvel bringing the elegance of a modern beachside community inside Club Laiya. The Spinnaker got its name from the headsail of a yacht; symbolizing a strong but joyous community along the beach.
Just like Club Laiya, the Spinnaker San Juan is owned, developed, and managed by Landco, the leading real-estate developer in the Philippines. Landco brought us Hacienda Escudero (Tiaong, Quezon); the CaSoB? (Calatagan South Beach) in Batangas; Peninsula de Punta Fuego (Nasugbu, Batangas); the Courtyard at Lakewood Golf Estates (Cabanatuan, Nueva Ecija); and the Ponderosa Leisure Farms (Silang, Cavite).
The Spinnaker San Juan beautifully adorns the skyline of a dynamic and verdant beach community: the Club Laiya. The high-rise and gated community are exclusive for residents and investors with discriminating tastes. The premium beachfront condo community, also described as a CONDOTEL, offers a luxurious resort lifestyle with unique architecture; systematically organized units, flawless amenities, and breathtaking coastal scenery along the pristine white beach.
The resort-inspired Spinnaker San Juan Batangas offers Studio, One-bedroom, two-bedroom, two-bedroom bi-level, three-bedroom, and three-bedroom bi-level. The Spinnaker at Club Laiya is also selling commercial lots for residents and outsiders wanting to engage in business inside Club Laiya. All residential units have a balcony that offers panoramic views of Tayabas Bay, Mt. Banahaw, and Mt. Daguldol. San Juan is just a 2.5-hour drive from Manila via SLEX and through the Maharlika Highway.
Investing in the Spinnaker at Club Laiya San Juan is a smart move in more ways than one. This up-and-coming beachfront project enables future residents and investors to realize their dream beach home together with business ventures in a single location: A location amid the illustrious beauty of nature, the calming sound of waves, quaint sunsets, and fine white sand.
The Spinnaker at Club Laiya LandCo For Sale Price List

| Unit Name | Project Name | Developer | Price (₱) | Location |
| --- | --- | --- | --- | --- |
| Studio Unit | The Spinnaker at Club Laiya | LandCo | 11,800,000 | Laiya Aplaya in San Juan, Batangas |
| Commercial Unit | The Spinnaker at Club Laiya | LandCo | 24,100,000 | Laiya Aplaya in San Juan, Batangas |
| 2 Bedroom | The Spinnaker at Club Laiya | LandCo | 25,800,000 | Laiya Aplaya in San Juan, Batangas |
| 3 Bedroom | The Spinnaker at Club Laiya | LandCo | 42,900,000 | Laiya Aplaya in San Juan, Batangas |