Red Residences - Preselling Condominium
Premium project of SMDC in Chino Roces Makati Metro Manila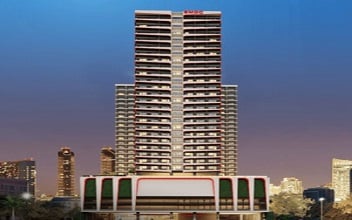 Project Type : Condominium
Listing Type : Preselling
Developer Name : SMDC
Units : 1 BR, 2 BR
Price: ₱ 6,500,000 & Up
Address : Chino Roces, Makati City
Location : Makati , Metro Manila PH Red Residences SMDC Red Residences Red Residences SMDC Red Residences Makati
https://www.phsmdcredresidences.com
The Red Residences Makati is a great reprieve after a grueling day from work or a business transaction that you successfully dealt with. Going home is near and you have the perfect chance to be with your family for dinner and have a nice dip in the pool with them to cool everything down. After that, you may be meeting an associate in the function room which is just a few steps from your unit.

But what about your car? Don't worry, the staff and security personnel assure you of a safe and reliable parking space. The site offers parking slots on the 2nd up to the 6th floors where your "other" property is virtually safe and well-guarded 24/7. The Red Residences parking slot, though not free, will make you sleep well at night knowing your vehicle is safe and secured, just like the rest of the family.

Moreover, SMDC also offers the cheapest parking slots which you could also loan in a bank with minimal interest. However, bank loans for the parking slot should be with the same bank that granted the loan for your unit. Anyway, you could resell this slot in the near future when you don't need it anymore at the prevailing rate.

Popular Links
Red Residences
Red Residences Location
Red Residences For Rental Units
Red Residences Resale Units
Red Residences Pre-Selling Units
Red Residences Showroom
Red Residences Amenities
Red Residences Price
Red Residences Contact
Red Residences SMDC For Sale Price List

| Unit Name | Project Name | Developer | Price (₱) | Location |
| --- | --- | --- | --- | --- |
| 1 Bedroom + Balcony | Red Residences | SMDC | 6,500,000 | Chino Roces in Makati, Metro Manila |
| 1 Bedroom + Balcony + Den | Red Residences | SMDC | 8,900,000 | Chino Roces in Makati, Metro Manila |