Mirabela - Ready For Occupancy House & Lot
Premium project of Camella in Bagumbong Caloocan Metro Manila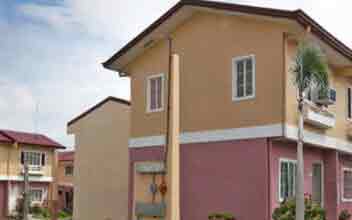 Project Type : House & Lot
Listing Type : Ready For Occupancy
Developer Name : Camella
Units : House and Lot
Price: ₱ 4,255,882 & Up
Address : Bagumbong,
Location : Caloocan , Metro Manila PH Mirabela Camella Mirabela Mirabela Camella Mirabela Caloocan
https://www.camellamirabela.com/
Camella Mirabela is a cluster of small communities situated in the suburbs of Caloocan and Novaliches. It is an 18-hectare prime residential community with breath taking views. It is easily accessible through Manila and Quezon City via Commonwealth Avenue making it the perfect place to raise your family. The peace and quiet of this estate lets you spend quality time with your loved ones.

Often people who live in such huge estates feel that they might not get the basics of their city life but in reality it is the opposite. While living in this property you would have all the necessary amenities at your disposal whenever you might want them. Also the location of the property is such that it lets you enjoy your fair share of city life.

Every resident has the privilege to enjoy the real comforts of home and everyday pleasure of coming home to a secure and beautiful community. Which is the most essential factor for any individual, and Camella Mirabela fulfills it to the height. Security is the most essential element in such communities so the Camella Mirabela provides a round the clock security and a perimeter fence to give its residents a good night sleep and a safe environment for their kids to grow in.

The second most important thing in a community development like this is a place for families to spend their time in a fun way and that can be sort after with the clubhouse or the parks and playgrounds that are a must have in the list of these developers. Even if you are looking to get away from the pathetic summer and are finding a place to relax in then the in house swimming pool is the perfect spot to do that.

There are many landmarks that surround this development like the Sta. Kruz parish church for those who like spending their time in god's shelter. Or if you have kids who like visiting the mall then the Zabarte mall is a place to be in. for medical emergencies you can also visit San Lorenzo clinic or Bernandino hospital.