Sienna Villas - Ready For Occupancy House & Lot
Premium project of Camella in Bagumbong Caloocan Metro Manila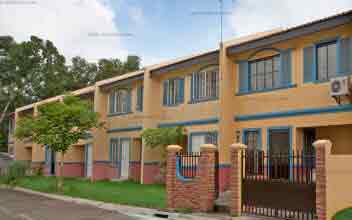 Project Type : House & Lot
Listing Type : Ready For Occupancy
Developer Name : Camella
Units : House and Lot
Price: ₱ 1,700,000 & Up
Address : Bagumbong,
Location : Caloocan , Metro Manila PH Sienna Villas Camella Sienna Villas Sienna Villas Camella Sienna Villas Caloocan
https://www.camellasiennavillas.com
Camella Sienna Villas are spread across 20.7 hectare of fully developed area located alongside the Bagumbong Road, Caloocan City. The Sienna Villas is the prime standard estate located beside the 3 phase project of Palmera Homes called Tierra Nova Royale.

It is easily accessible through commonwealth Avenue and the Susano Camarin Zabarte Road. The major malls of this area like SM Fairview and Robinson's Mall are just a few minutes away. The best feature of this project is that it is conveniently located within minutes from schools, places of worship, and commercial and industrial establishments.

The neighborhood of sienna villas is considered to be very relaxed and safe and for that reason mostly people chose it over other properties. If you have been looking for a modern home for your family then here is the perfect choice for you. The sienna villas offer a double story townhouse that can accommodate big families.

The floor area of this property is 63 square meters which makes it a large place and best suited if you are looking to grow your family any time soon. It has three bedrooms, a living room, dining area, kitchen, two toilets, a balcony, and carport provision. All of this is provided so that your family doesn't feel cramped up in a small home.

The Siena Villas also provides a children's playground, where your kids can play with other young ones after school and get away from the bad habit of playing only video games. There is also a clubhouse, which can be used to hold events and entertain guests after a long day of work.

Siena Villas is also situated near SM City Fairview, Zabarte Town Center, Sto Niño de Congreso Parish, Our Lady of Piat High School, and Bernandino General Hospital. Like most of the camella properties of this region. It is also accessible through Commonwealth Avenue and the Susano Camarin Deparo Zabarte Road making it easily accessible within minutes.