Tamara Lane - Ready For Occupancy House & Lot
Premium project of Filinvest in Kaybiga Caloocan Metro Manila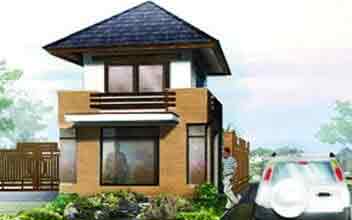 Project Type : House & Lot
Listing Type : Ready For Occupancy
Developer Name : Filinvest
Units : House & Lot
Price: ₱ 0 & Up
Address : General Luis St.
Location : Caloocan , Metro Manila PH Tamara Lane Filinvest Tamara Lane Tamara Lane Filinvest Tamara Lane Caloocan
https://www.tamaralanecaloocan.com
One of the 16 cities comprising Metro Manila, Caloocan City is located north of the metropolis. It is one of the most populous cities among the 16. It also comprises to what is now known as the CAMANAVA (Caloocan, Malabon, Navotas and Valenzuela) area. The Tamara Lane Caloocan is also here, an Asian-contemporary inspired community.

The Tamara Lane is a house and lot (or lot only) community development spread through 8 hectares of high elevated land. Flooding is virtually unknown here because of its high elevation compared to the other cities of Metro Manila.

The project is located along Gen. Luis Road, Brgy. Kaybiga, Caloocan City. The minimalist design of the houses inspired by contemporary Asian architecture is a cool mixed of earth-toned materials and the grandeur of a natural habitat. Its exclusivity defined what is beyond the perimeter fence enclosing the property.

Living here does not only rejuvenate and nurtures the family into responsible members of society, but also enhances the growth potential for other opportunities as the location is highly vulnerable for successful careers. Furthermore, the nature-themed enclave is a marvel of engineering inspiring the use of earth's natural elements.

Air, water and space are the elements that this community is adopting, giving its atmosphere more lungs to breathe (clean air, that is!), cools the surrounding and disregarding useless space to enhance more functional ones. The community development has 2 phases, each as grand as the other.

The houses offered are classified as Redwood and Molave home models. Constructed in spacious 1-storey Bungalow, the houses have sizes ranging from 80 to 337sqm of floor area while the lot sizes range from 80 to 91sqm.

House units have 2 bedrooms; with living, dining and kitchen areas; 1 T&B, 1-2 carports, roof deck, finished and painted walls and ceilings, maid's quarter, shiny long-span roof and many others.

The streets leading to the property are tree-lined and thus, naturally shaded. The entrance gate is landscaped heavily and is fully-guarded 24/7. Roving guards patrol the area anytime of the day. The perimeter fence also adds up to the security.

The finest amenities are world-class, such as clubhouse, adult and kiddie swimming pools, Tree Park, children's playground, multi-purpose court, basketball court and so much more!

Schools are definitely not an issue when you are living in Tamara Lane, as there are several around the site, such as Bloomridge Integrated School, Holy Infant Montessori Center, St. Augustine School of Nursing, Marian School of Quezon City, International Graduate School of Leadership and St. Benedict School.

Hospitals are reachable within minutes through major roads, such as Hope General Hospital, Acebedo General Hospital, Lady of Lourdes Hospital, Novaliches General Hospital, Dihmesco General Hospital and San Lorenzo Hospital, to name a few.

Malls and other shopping centers thrive within the site's perimeter, the likes of SM City Nova, Ayala Fairview Terraces, SM Center Valenzuela, Nova Market, SM City Fairview Premier and Zabarte Town Center.
Popular Links
Tamara Lane
Tamara Lane Location
Tamara Lane For Rental Units
Tamara Lane Resale Units
Tamara Lane Pre-Selling Units
Tamara Lane Showroom
Tamara Lane Amenities
Tamara Lane Price
Tamara Lane Contact