Nova Romania - Ready For Occupancy House & Lot
Premium project of Camella in Deparo Caloocan Metro Manila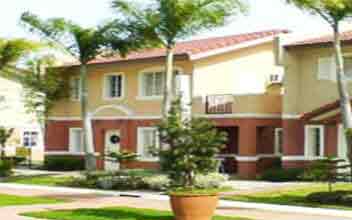 Project Type : House & Lot
Listing Type : Ready For Occupancy
Developer Name : Camella
Units : House and Lot
Price: ₱ 4,255,882 & Up
Address : Deparo,
Location : Caloocan , Metro Manila PH Nova Romania Camella Nova Romania Nova Romania Camella Nova Romania Caloocan
https://www.camellanovaromania.com/
Most of us these days to spend out life in style, have a great home, all the modern amenities, convenience of transportation and more. But finding a place that has all this available at a single location is very difficult sometimes. So the Camella Nova Romania has come up with a perfect solution to this situation.

The Camella Nova Romania is an Italian inspired fully developed estate that provides a perfect blend of style and comfort. All the essential basics that a house might need are already included in this estate developed by Camella. In other words it is a successful way to stylish living.

With more and more communities being developed in the region the exclusivity factor sometimes is compromised but the case of this estate the developers have taken good care of the fact that you enjoy a very personal experience within the premises.

The most essential thing while choosing a home to live in is the commuting part of it, with the Camella Nova Romania this problem will never even come up. The property is located in the midst of the city only a few meters from all the commercial activities.

There are malls and shopping complexes like SM City Fairview just minutes away. The Nova Romania can be accessed by the Commonwealth Avenue and the Susano Camarin Deparo Zabarte Road from the commercial hub.

The Luxury of Italian-designed homes within a secure community and friendly environment with multi-purpose hall, basketball court, swimming pool, parks and playground makes up for all the thing that you might need while living in this property.

The security is taken very seriously in the Nova Romania. The perimeter is completely fenced and the security guards are always present. The main feature of the estate is the price profile of the properties here. The prices are set keeping general affordability of an individual. There are also different sizes of homes available to choose from depending on the size of your family.