Studio A - Ready For Occupancy Condominium
Premium project of Filinvest in Katipunan Quezon City Metro Manila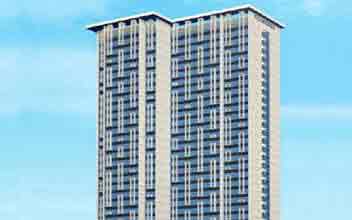 Project Type : Condominium
Listing Type : Ready For Occupancy
Developer Name : Filinvest
Units : Studio, 1 BR, 2 BR,
Price: ₱ 2,600,000 & Up
Address : Xavierville Ave Cor. Esteban Abada, Loyola Heights,
Location : Quezon City , Metro Manila PH Studio A Filinvest Studio A Studio A Filinvest Studio A Quezon City
https://www.studioaqc.com
Located among miles of the lavish field of Xavierville Ave Cor., Esteban Abada is stylish flats and 60 special version high-class apartments. Keeping with Studio A custom of making available the best possible combination of advancement, high-class and convenience, Studio A flats welcome you to a lifetime of perfect high-class among comfort. Studio A is a top quality way of life address motivated by the luxurious lifetime of international platforms. This personal venture is designed to meet all the requirements of its citizens – from convenience to high-class. For example, all the features inside and outside the house are amazing. True to its picture, these high-class qualities in Xavierville Ave Cor. Esteban Abada give you the best in enjoyment, health, designed games and unique podium-level car vehicle parking. Our aim behind Studio A was to offer you wellness, style, and indulgence! Isn't this going to be a beauty in Quezon City? Studio A situated in Xavierville Ave Cor. Esteban Abada, Quezon City is an ideal combination of humbleness and elegance. What makes this different from others in Quezon City is that it is simple, yet elegant. All other places, decorations and outside emphasize convenience and modernity. If you are looking for a worldwide way of life, you've come to the right place! Motivated by the life in European countries like the US, these high-class apartments in Quezon City come with charm and elegance. Come here to discover the pleasures of huge living places, developer completes and huge structure made from the best possible of components to fit your way of life and standing. All of this is available in the best places of Quezon City and is just a few actions away from bars, dining places, and purchasing centers.

Studio A is a particular condo designed for the average students and young professionals to have a good life and start a family. Studio A gives you a chance to celebrate each and every milestone of life and helps you grow. The Studio is specially crafted and designed to meet your every need as a student and a young professional getting by day by day. This vertical residential community gives the best accessibility, security, and the top notch quality and design. Studio A serves as a companion to help you witness all your milestones in life and rewards you for your lifetime pursuit of success. It is the best place for you to develop personally, a family, and also your personal life. Studio A serves as your road map to success with all its amenities that are conducive to both recreation and learning as well as other services to enjoy an excellent life.

A studio is usually an apartment with no dividers. It is one large room that serves different purposes.Students or young professional at the prime of their career uses the place most of the time. The large room serves as dining, living, and bedroom. The kitchen may be separated from the other room or in the central room. The bathroom is usually separate and the smallest. The studio is also known as a single room dwelling place. It is a very basic way of living. There are two types of workshops; the straight studio is a regular workshop while the alcove studio is usually with a wing that is off the main area and can be used for both dining and sleeping area.

The location of Studio A is at Xavierville Ave. Esteban Abada St. Brgy Loyola Heights in Quezon City. It is minutes away from a lot of educational institutions that includes as Ateneo de Manila University, University of the Philippines Diliman, and Miriam College among many others. It also offers direct access to the LRT2 and a public transportation along the Katipunan Avenue.

There are many friendly establishments around Studio A; it includes the QC Circle which is just 15 minutes away from the Studio (3.16 km). It is also just 4.5 km away from the Greenhills shopping center where you can get all you need in less than 20 minutes. It is 4.71 km away from SM North EDSA/Trinoma. Studio A is very close to many medical facilities which include the Philippine Heart Centre, Medical City Ortigas, Veteran's Memorial Medical Centre, and St. Luke's Medical Center Quezon City. There are also a lot of religious institution close to the area which is mostly churches they include; Christ the King Church, Sta Maria Della Strada, and Parish Church of Gesu. The Studio also has access to different high accessible roads like EDSA & C5 and many other transportation networks including MRT. The Studio A is just 4 minutes away from the LRT2 Katipunan Station and located at the back of CCA. There are many nearby schools both local and international which includes Reedley International School, St Bridget School, UP, PSBA, and Philippine Science High School. It is just 1.46 km away from SM Marikina and just 4 minutes away if you pass through the LRT2. It is also just 2.17 km away from the prestigious University of Philippines (5 minutes away) and just a stone throw from the Ateneo de Manila University. The Studio A is also just 2.86 km away from Eastwood Mall and 3 km from SM Marikina (10 minutes and 5 minutes away respectively ).

The place is built by the best with RVA (Rogelio Villarosa and Associates) being the architect of the home and IMME (Isagani M. Martinez Consultants Engineers) doing the mechanical aspect of the place. The completion of the structures was structural by Macro Consulting Structural Engineers Co. All the Sanitary, Plumbing and Fire Protection is done by NBF Consultancy (Noel B. Franco). The Electrical was also done by Iaido Technology Leaders (ITL).

There are many excellent social amenities like a swimming pool for you to chill and rest after a long day of work and school. Since the resident was made especially for students, there is an indoor study hall for students to read and study. It is also a place for the students to brainstorm and rub mind together. There is also a sun deck and a pocket garden for you to get a kind of closure with nature. There is a fitness center available for the young minds to get fit both physically and mentally. There is an outdoor study lounge available for the students to relax and at the same time study. There are other amenities like the Sun Deck Yoga/dance studio Social Hub Interactive message boards Sky Park Male and female changing rooms and much more.

Many building facilities bring out the best in you and make you feel most comfortable they include the reception lounge and the Grand lobby. The Studio also include a Housekeeping Room with property management and Engineering Room. There are two high-speed elevators for passenger and a service elevator available for easy movement around the studio. There are a cable TV and a telephone provided with hi-speed internet for secure surfing. There is a top-notch security with a CCTV system available at selected area and a 24/7 security in the entire sector. The landscape garden is also available for you to get some closure with nature while developing yourself. There is a sewage treatment facility for the surroundings to stay clean and disease free. There is a water reservoir for the students and a Fire and smoke detection system in case of any emergency. The amenities also include an Emergency Power that is always on standby in the event of a power outage at any time of the day.

If you are a that found himself/herself in a metropolis trying to get by day by day or you are just a young professional trying to grow, the Studio A is the best place for you to grow and thrive.
Popular Links
Studio A
Studio A Location
Studio A For Rental Units
Studio A Resale Units
Studio A Pre-Selling Units
Studio A Showroom
Studio A Amenities
Studio A Price
Studio A Contact
Studio A Filinvest For Sale Price List

| Unit Name | Project Name | Developer | Price (₱) | Location |
| --- | --- | --- | --- | --- |
| Studio Unit | Studio A | Filinvest | 2,600,000 | Quezon City, Metro Manila |
| Condo | Studio A | Filinvest | 2,600,000 | Quezon City, Metro Manila |
| 1 Bedroom Unit | Studio A | Filinvest | 2,900,000 | Quezon City, Metro Manila |
| 1 Bedroom Unit | Studio A | Filinvest | 3,000,000 | Quezon City, Metro Manila |
| 1 Bedroom Unit | Studio A | Filinvest | 3,000,000 | Quezon City, Metro Manila |
| 1 Bedroom Unit | Studio A | Filinvest | 4,000,000 | Quezon City, Metro Manila |
| 2 Bedrooms | Studio A | Filinvest | 5,700,000 | Quezon City, Metro Manila |