Grass Residences - Ready For Occupancy Condominium
Premium project of SMDC in Bantay Quezon City Metro Manila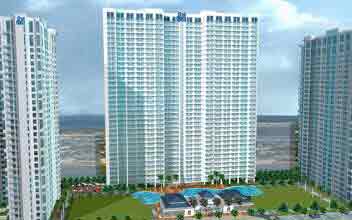 Project Type : Condominium
Listing Type : Ready For Occupancy
Developer Name : SMDC
Units : 1 BR
Price: ₱ 3,700,000 & Up
Address : Nueva Vizcaya St., cor. Misamis St
Location : Quezon City , Metro Manila PH Grass Residences SMDC Grass Residences Grass Residences SMDC Grass Residences Quezon City
https://phsmdcgrassresidences.phrealty.com
Grass Residences: The Perfect Address for You

The SMDC, brings to you the paradise residential property: Grass Residences, at the SM City North EDSA Complex. A place that is perfect for young couples as well as growing families to settle their roots in. Built along the Nueva Ecija Street and Misamis Street, Quezon City, Grass residences is a sprawling property spread across a massive 7.8 hectares, waiting for you to call it home. With lush green fields and landscaped grounds and cabanas and pools, this is the perfect oasis for you and your family. A serene and calm ambience awaits here for you and your family. SMDC is aiming to provide its clients a relaxing country club feel, a place where you can put your feet up and enjoy after a long and tiring day's work. This is the place where you revitalise and spend quality time with yourself and your family. If you still need more reasons to make it your permanent address, listed below are just some of the amazing reasons why.


Top of the line Quality

Grass residences is a property that has been developed by SMDC, which in itself speaks about its superlative quality. A sprawling area of 7.8 hectares has been beautifully designed and architecture to give you five towers that are 39 to 56 storeys high along with a clubhouse and various other amenities. Here at Grass Residences, you will find yourself surrounded by the best. There is no place like this to call a home. The building façade boasts of a country clubhouse design with cool colour schemes. The grounds are meticulously landscaped and include pavilions, cabanas and water cascades. Here you will be surrounded by a serene and calming environment, ideal for you to relax in.

The interiors boast of great quality finishing and beautiful design. Not only are the design aesthetics beautiful, but they ae also practical, functional and durable. True test of good quality is how long does it last, and you can be rest assured that Grass Residences is here to stay. No better place for your children to grow then here, a place where they can be wild and free without a care in the world. The project bears the trademark SMDC eye for detail and has been painstakingly designed to fit the needs of all our future residents.

The amenities as well as the other features, are top of the line as well, making sure that the future residents receive nothing less than perfection. Surrounded by the bustle of the city, this sprawling property is your and your family's perfect oasis.


Beautiful Interiors

Grass Residences, was conceptualised around the central theme of calm relaxing ambience. A place for you to put your feet up at the end of the day and just enjoy yourself. The general palate when it comes to design themes has been country clubhouse. With warm and rustic interiors and furnishings in all the common rooms, you are bound to feel a positive energy the moment you enter the premises of Grass Residences. The common areas, as well as the clubhouse have been furnished with warm wood panelling on the walls along with rustic stone accents. The floors are tiled to keep the rooms cool and clean. Soft pale fabrics adorn the furniture, giving you a classic country clubhouse feel.

Each of the five buildings has either two or one bedroom apartments to offer our future residents, balcony being optional. Basic finishing for these apartments include polished tiles for the floors and smooth painted walls. Smooth painted walls provide the perfect canvas for you and your family to add your memories to your new home. The baths and toilets have unglazed tiles on the floor and a combination of ceramic wall tiles and paint for the walls. Kitchens are furnished with customised overhead and under the counter cabinets as well as granite countertop.

Each aspect of the interiors has been done keeping in mind the various tastes of the residents. Giving enough flexibility to the residents to customise each and every room to their needs and tastes. With a spacious open floor plan and meticulous design aesthetics this truly is a place where you can revitalise yourself.


Additional Amenities

A home these days is not limited to just a shelter, it is a community and it is a lifestyle. And what better way to add to your lifestyle than with world class amenities. Here at Grass Residences, you will be given the superlative country clubhouse treatment. Starting with beautiful landscaped gardens and water cascades that are scattered round the property. The open grounds and the water installations, provide a calming ambience for our future residents. Interspersed within the gardens our beautifully designed pavilions and cabanas for outdoor relaxation and adventures. Now you can enjoy a relaxing day out in the sun while sitting in a cabana, almost like you were on a vacation. Speaking of relaxing, why not soothe your weary bones by taking a relaxing dip in one of the three Olympic style pools. For the children there is a kiddie pool, where they can learn without any fear. Pool decks that are resistant to slipping are provided with comfortable chaises and umbrellas, where you can enjoy the day without getting sun burnt.

What about working up a sweat by using the fully equipped gym available at your service 24/7? You will also find professional trainers to guide you towards healthy living. If you prefer outdoor activities, you can run amongst the flora and water cascades on the tracks that go all around the property. You can get competitive with your friends on one of the six taraflex badminton courts, which have been designed with superior quality in mind. Or head on over to the indoor basketball court complete with a bleachers, locker rooms and showers, for that Sunday game with friends. Outfitted with great lighting, you can play here anytime you want.

Aside from the kiddie pool, the kids can also enjoy themselves at the children's playground. With safe swings and slides, this is the perfect place for your kids to pick up a healthy lifestyle. With lush open spaces and beautiful water cascades, your children will have ample space to run around and enjoy themselves.

After all the hectic activities of the day you can head on over to the country clubhouse to lounge with your friends. Young couples can enjoy a quite romantic date, or families can treat themselves to a family dinner at the clubhouse. A place for the young and the old alike, to enjoy some quality time. Outdoor pavilions and function rooms that are available can be used for that special occasion to celebrate with your family and friends. Conference rooms equipped with boards and projectors are ideal for that work meeting you couldn't find a space for. Here at Grass Residence you will find the perfect work home life balance.

A backup power system and a backup water supply makes sure that the residents do not face electricity or water outage. Four to six high speed elevators, with large width and great holding capacity, make for easy and accessible living at Grass Residences. All common areas and buildings are wheelchair accessible. There is a team of proficient property management service providers that are responsible for total upkeep and maintenance of all the amenities. They are well equipped and professionally trained to aid all the residents.

Top- Notch Security
A home is where you feel the most secure and safe, and it is a responsibility that we do not take lightly. SMDC, adheres to the standard protocols for health and safety very strictly and provides a secure environment for you and your family. Trained and armed guards are on duty 24/7, all across the property. They are strategically placed and continuously sweep for any signs of danger. Grass Residences is a gated community with strict protocols with respect to who enters, therefore giving you complete privacy. CCTVs are installed, to identify questionable objects or activities, with trained professionals always ready to investigate and diffuse the situation.
Fire alarms and sprinkler systems are installed in every common room and apartment. With a direct link to the nearest fire station, fire alarms make sure that reaction time is very quick. Fire extinguishers adorn very common area, lobby wall and apartment. These facilities are regularly maintained and calibrated by a team of professionals. They make sure that every safety protocol meets the standard and nothing is outdated. The emergency signs are always well marked and are adorned with fluorescent light, which can be clearly visible even in the dark. The hallways and staircases are well marked and adequately lit, to provide a safe passage for the residents in times of emergency. The staircases are wide and lead directly to a safe clearing outside.
Living in Grass Residences, provides you and your family the perfect oasis as well as a safe environment to relax.

Perfect Location
Location! Location! Location! How many times have you mourned that perfect house but the imperfect location? Now you need not worry, for Grass Residences gives you the best of everything, including an ideal location. Located near SM North EDSA, along the Nueva Ecija Street and Misamis Street, you will find yourself right in the middle of all the action. From commercial enterprises to academic institutes, your address has never been this accessible. Especially considering an exclusive Bridgeway that connects you to SM North EDSA. Entertainment, fun and food has never been this close.

You and your family will find yourselves in the middle of an ever growing commercial area. Giving you the front row seats to development, an opportunity for you to be part of the country's growing economy. Surrounded by the business districts and government offices, this is the place where you can further your career without jeopardising precious time with your family. Easily accessible via all modes of public transport, you now have the luxury of short travel times between home and work, giving you more time to spend on yourself and with your family.

Schools and universities, can be found within the radius of 5 km, meaning that your children's education now is not a cause of concern. With Sky dome and various other activity zones available around the property, you will always find a new adventure right around the corner. Now you have the opportunity of enjoying over 800 retail shops, close to 200 types of dining options and 12 theatres, including an IMAX cinema. All good things within the reach of your hands. There is no address like Grass Residences, where you get the comfort and luxury of home so close to all these wonderful opportunities.

This is the perfect home for you and your family in the perfect location.

Happy Home Happy Life
After a long and tiring day at work, it is paramount that you comeback to a place that gives you a positive energy and instantly calms and relaxes you. Here at Grass Residences, this is what SMDC has tried to accomplish. To give you a place where you can unwind, relax and completely revitalise yourself. This is the long-term investment towards you and your family's happiness. A place that is the perfect oasis in the middle of all the city hubbub and ideal place for you and your family to reconnect with each other. You will be owning a home that is part of great architecture and is filled beautiful design aesthetics. From the beautiful gardens to soothing water cascades, the ambience created here is one of relaxation and calmness. Children have ample space to run around and have fun. All the amenities provide here push you towards a healthy and happy lifestyle. What you get here is worth far more than anything anywhere in the world- quality time with your family. A place for young couples or growing families to establish themselves and build a life for themselves.

Here at Grass Residences your perfect home awaits for you to start your happy life.