Avida Towers Sola - Preselling Condominium
Premium project of Avida Land in Vertis North Quezon City Metro Manila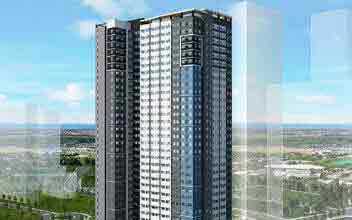 Project Type : Condominium
Listing Type : Preselling
Developer Name : Avida Land
Units : Studio, 1 BR, 2 BR, 3 BR
Price: ₱ 2,600,000 & Up
Address : Along EDSA, Vertis North, Quezon City
Location : Quezon City , Metro Manila PH Avida Towers Sola Avida Land Avida Towers Sola Avida Towers Sola Avida Land Avida Towers Sola Quezon City
https://www.avidatowerssola.com/
Avida Towers Sola is proudly located at Vertis North in the Quezon City. This unique, new development by Ayala Land is an affordable offering to all those looking for a decently priced apartment with a prime location as well as lavish amenities as offerings. The property offers units such as a studio, one bedroom, two bedrooms, three bedrooms with approximately 22.40 square meters, 36.05 square meters, 47.45 square meters and 56.26 square meters respectively. All these units are well designed and executed which spaciously includes all the essential rooms and spaces required to lead a comfortable life.
Avida Towers Sola offers a clubhouse and a huge function hall that can easily accommodate one hundred and fifty guests. Hence, now you can host all your parties and gatherings right at your residing place without any hassles. An exercise area, a grand lobby, lush green lawns, a playground for kids, swimming pool, outdoor luxuriant lounge are some of the other offerings of Avida Towers Sola. While residing at Avida Towers Sola you can be assured of a safe and secure living.
The property is securely fenced with professional guards posted at the entrance and the exit points. These guards ensure that no stranger ever enters the property without prior permission and recognition from the unit members. The visitors are also asked for an identity proof while entering the property. This level of security that Avida Towers Sola offers makes sure that you lead a carefree and laid back life while he excellent team takes care of you and your home.

Popular Links
Avida Towers Sola
Avida Towers Sola Location
Avida Towers Sola For Rental Units
Avida Towers Sola Resale Units
Avida Towers Sola Pre-Selling Units
Avida Towers Sola Showroom
Avida Towers Sola Amenities
Avida Towers Sola Price
Avida Towers Sola Contact
Avida Towers Sola Avida Land For Sale Price List

| Unit Name | Project Name | Developer | Price (₱) | Location |
| --- | --- | --- | --- | --- |
| Studio Unit | Avida Towers Sola | Avida Land | 2,600,000 | Vertis North in Quezon City, Metro Manila |
| 2 Bedroom | Avida Towers Sola | Avida Land | 5,900,000 | Vertis North in Quezon City, Metro Manila |
| 1 Bedroom + Balcony | Avida Towers Sola | Avida Land | 7,000,000 | Vertis North in Quezon City, Metro Manila |
| 3 Bedroom + Balcony | Avida Towers Sola | Avida Land | 7,000,000 | Vertis North in Quezon City, Metro Manila |